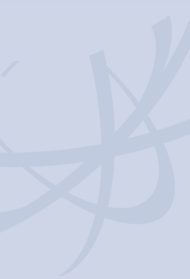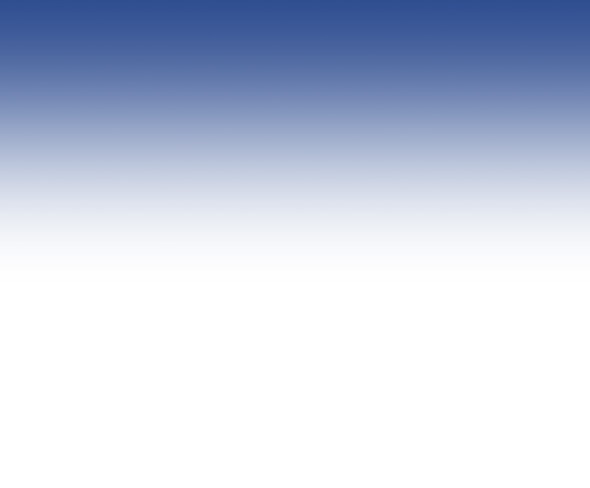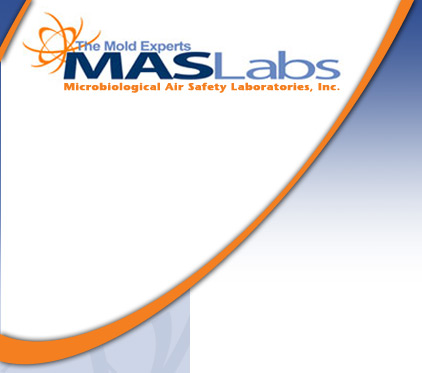 Call MAS Labs For a Free Mold Consultation by Phone or Schedule a Comprehensive Mold Inspection & Remediation

1.800.470.4844

#1 Source for Mold Inspection & Testing in Illinois (IL)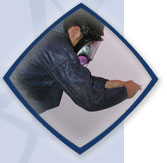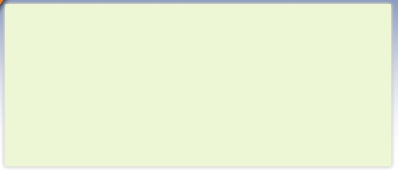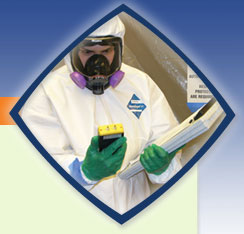 The main objective of residential

and commercial mold inspections

and remediation procedures are to

eliminate the sources of moisture and

food supply then kill the mold and spores

to return the home or commercial building's

indoor environment to a normal, healthy living

space for the inhabitants. Properties with high levels

of certain types of molds have been proven to cause a

wide array of heath problems, sicknesses and even deaths.

Call MAS Labs Today!

Mold Testing & Remediation in Illinois (IL)

1.800.470.4844

MAS Labs is based in Chicago, Illinois (IL) and has effectively solved some of the most difficult mold growth problems in hundreds homes and businesses across Illinois due to flooded basements, water infiltration, leaky roofs, attics, bathrooms, kitchens, appliances and crawlspaces among other causes. Waterproofing is key to the success of any mold remediation job. Our certified mold inspectors and remediation experts adhere to the highest standards of safety to ensure the health of the home or building's occupants throughout the process. We provide the best and most affordable mold removal processes in Illinois (IL).

MAS Labs knows how to kill mold simply by eliminating all sources of moisture and food which the mold needs to survive. Once these problems are solved we'll completely annihilate the mildew, mold and its spores restoring the environment to a normal, healthy living space.

Many people have allergic reactions and life threatening illnesses due to the high levels of mold and spores in homes and businesses in Illinois. Some molds, such as Stachybotrys and Toxic Black Molds, are more harmful as they release mycotoxins which cause a variety of symptoms, illness, disease and in severe cases, death. These are the molds with cause "Sick home syndrome" or "sick building syndrome" as you may have recently read about.

We're the best mold testing and removal service in IL due to our level of experience, state-of-the-art equipment and processes in the inspection and removal stages. In the first phase, we'll test a home for indoor air quality and surface tests for levels of viable and non-viable spores and other allergens. Once we locate the mold colonies we also determine the moisture and food sources. In many cases it's a wet basement which needs waterproofing or a foundation or roof which needs repair. Once we've got that information, we'll employ any number of techniques to eliminate the mold, thereby returning the home to a livable state.

Who needs mold testing and mold remediation in Illinois (IL)?

Humans and animals are negatively affected by the presence of high levels of toxic molds. Many times, the sources of mold and mildew can be located in plain site and by the musty odors which are released by the toxins. If you own a home, a business or commercial property and the inhabitants are complaining of allergy like symptoms or worse, or if you detect a musty odor, call MAS Labs to quell the mold problem before it gets worse.

Mold most commonly grows in attics, basements, crawl spaces, kitchens, bathrooms, wet insulation, drywall, sinks, bathtubs, dryer vents and are aided by moisture, humidity and a food source. Home building material, rich with cellulose is the perfect food for mold to survive on. Moisture can be difficult to detect without using a thermal imaging camera. Most sources of moisture and frequently mold colonies are unable to be seen behind walls, ceilings and underneath floors. MAS Labs has the experience and equipment to detect hidden problems.

MAS Labs provides affordable mold inspections, testing, remediation and removal service to improve indoor air quality throughout Illinois (IL)

Our highly trained, certified mold inspectors perform mold testing and removal services in Chicago, Illinois (IL): Thornton, Proviso, Glencoe IL, Kenilworth, North Barrington IL, Lake Forest, Wheeling, Winnetka, Oak Brook, Iverness IL, Golf, Worth IL, Maine, River Forest IL, Lemont, Leyden, Bloom IL, Riverwoods, Northfield IL, Long Grove, Deer Park IL, Lincolnshire, Burr Ridge, Trout Valley, Wilmette IL, Highland Park, Wayne IL, Lake Bluff, Bull Valley, Tower Lakes, Kildeer, Leland Grove, Green Oaks, Northbrook, Buffalo Grove, Hawthorn Woods, Hanaford IL and a great many other communities in the great state of Illinois.

Certified Mold Inspection, Mold Testing and Removal in Illinois:

Proudly Serving Chicago, IL:

Thornton, Wheeling, Proviso, Worth, Maine, Schaumburg, Palatine IL, Bremen, Lyons, Niles IL, Elk Grove, Leyden, Bloom, Orland, Cicero, Hanover IL, Northfield, Evanstown, Rich IL, Berwyn, New Trier, Palos IL, Oak Park, Stickney, Norwood Park, Calumet IL, Lemont, Riverside, Barrington IL, River Forest, Lakewood, Naperville IL, Barrington IL, Glenview, Libertyville, Old Mill Creek, Flossmoor IL, Clarendon Hills, Fox River Valley Gardens, Indian Head Park, Darien IL, Glen Ellyn, Topeka IL, Bannockburn and many more cities and towns!

Call MAS Labs for all your indoor environment needs!


Mold Testing -  Mold Remediation - Air Quality Testing - Water Testing - Thermal Imaging - Lead Detection - Air Duct Cleaning


Microbiological Air Safety Laboratories   Illinois Mold Remediation & Testing   (800) 470-4844